ABOUT ARTISAN CONSTRUCTION SERVICES
Artisan Construction Services, Inc. is located in Raleigh, North Carolina. We serve central North Carolina including Raleigh, Durham, Cary, Apex and Wake Forest. Artisan Construction specializes in the creation of custom decking and other remodeling projects. We are trained and certified by many product manufacturers as qualified installers and are committed to providing the highest quality workmanship using the finest products available. Our team is continually trained to incorporate the most current building techniques into your project. We provide a professional and quality experience for our customers.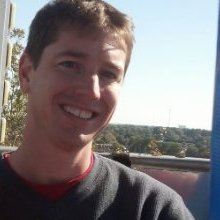 NEIL HALASZ
OWNER
Neil Halasz has grown up in Raleigh and watched it grow and develop. After graduating from NC State University with a degree in Business Management, he worked with building material suppliers and manufacturers. This made Neil realize his passion for working with quality materials.
Neil started Artisan Construction Services, Inc. in 2008 so he could use his knowledge of building materials to help homeowners. Today, he helps homeowners select the right materials for their renovations so that they can be assured of a lasting experience within their budget.
Neil has been married for 19 years and has two wonderful boys. He is a local member of the Catholic church and is a den leader for his son's Cub Scout Den.
The Raleigh area is a great place to live. Let Artisan Construction develop your home into all it can be.